How to use our print service with your own computer
If you are bringing a laptop, you can use our print service through the University's Webprint service. To be able to to print you need a print ticket that that can be purchased from the information desk on Level 2 and a computer with internet access.
Please follow the instructions below:
Open the webpage https://www.campusgotland.se/webprint in your browser.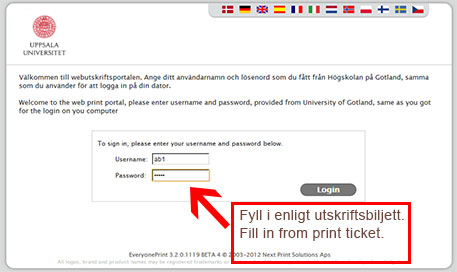 Press the button "Choose file". You will see a pop-up window where you select your file(s). When ready, press Ok. The window will close and you will be returned to the previous window.
Press the button "Next".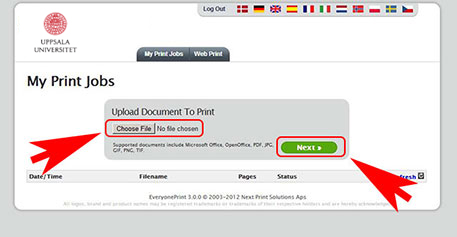 Your print job will show below the gray line and you can go to the printer to print your job.
How to use the printer:
Log in using the information from your print ticket.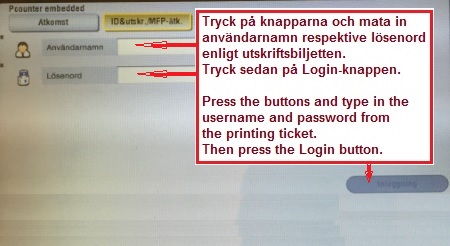 4. When you are logged in you can see your print balance (free quota). Press Ok.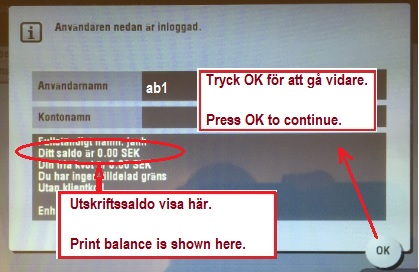 5. Choose your print job and press the blue "Start" button to print selected jobs.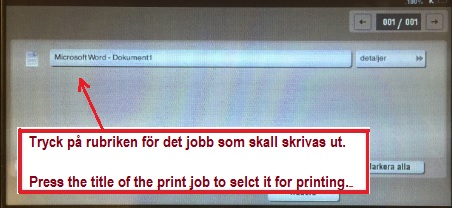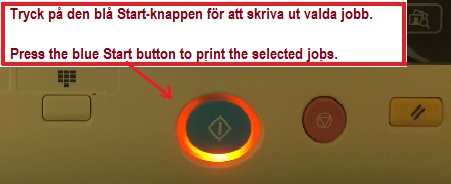 6. Don´t forget to log out when you´re done, you can do this with the button "Acces/Åkomst".