How to print from our public computers
To be able to print you need a print ticket that can be purchased from the information desk on level 2.
1.Selec the printer "Almedalsbiblioteket". Set print options with the button "Settings/Preferences".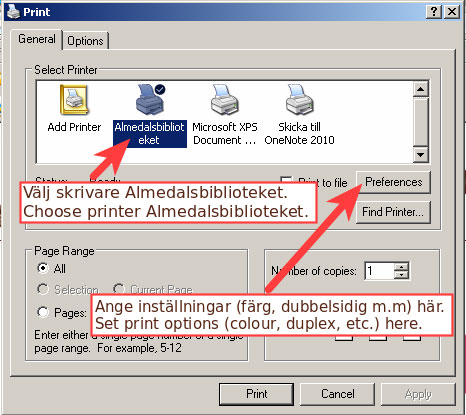 2. After a few seconds you will see a po-up window. Fill in your information from your print ticket and select print.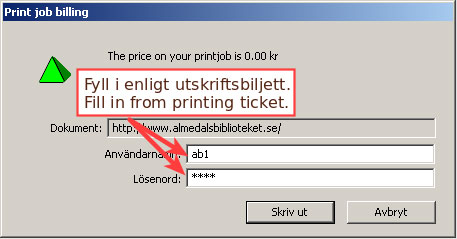 3. Go to the printer, and then sign in with your information from the print ticket.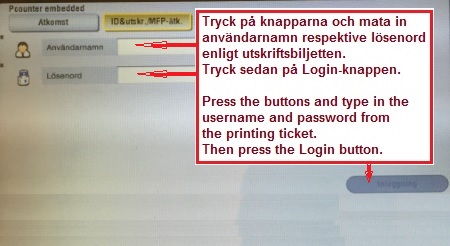 4. When you are logged in, you can see your balance on your print ticket.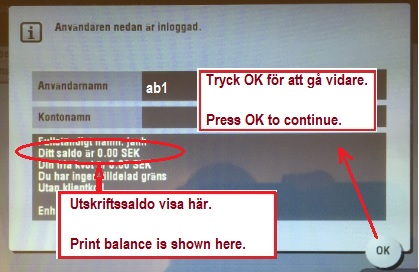 5. Select the document you want to print and press the blue Start button.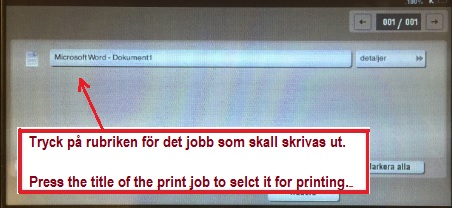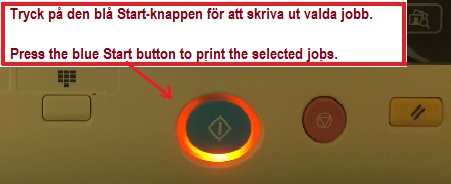 6. When you are done, don´t forget to log out, you can do this with the button "Acces/Åtkomst".